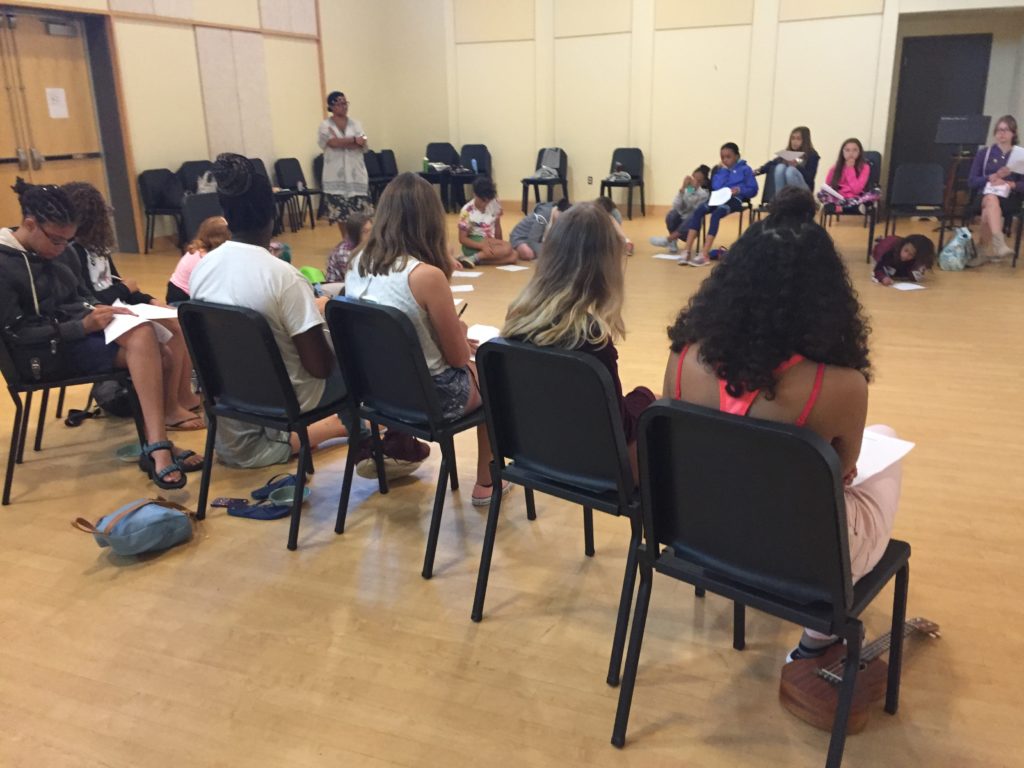 It's been another successful day at Girls Rock! Camp (#girlsrockcamp).
In the morning, campers had instrument lessons and attended a Media Literacy workshop lead by the VITs (Volunteer(s) In Training).
In this workshop, a slideshow was presented, focusing on media in the movies and how it affects our lives.
Then, chosen video clips from Lord of the Rings, Moana and Wonder Woman were watched and analyzed, along with showing a couple advertisements to think about.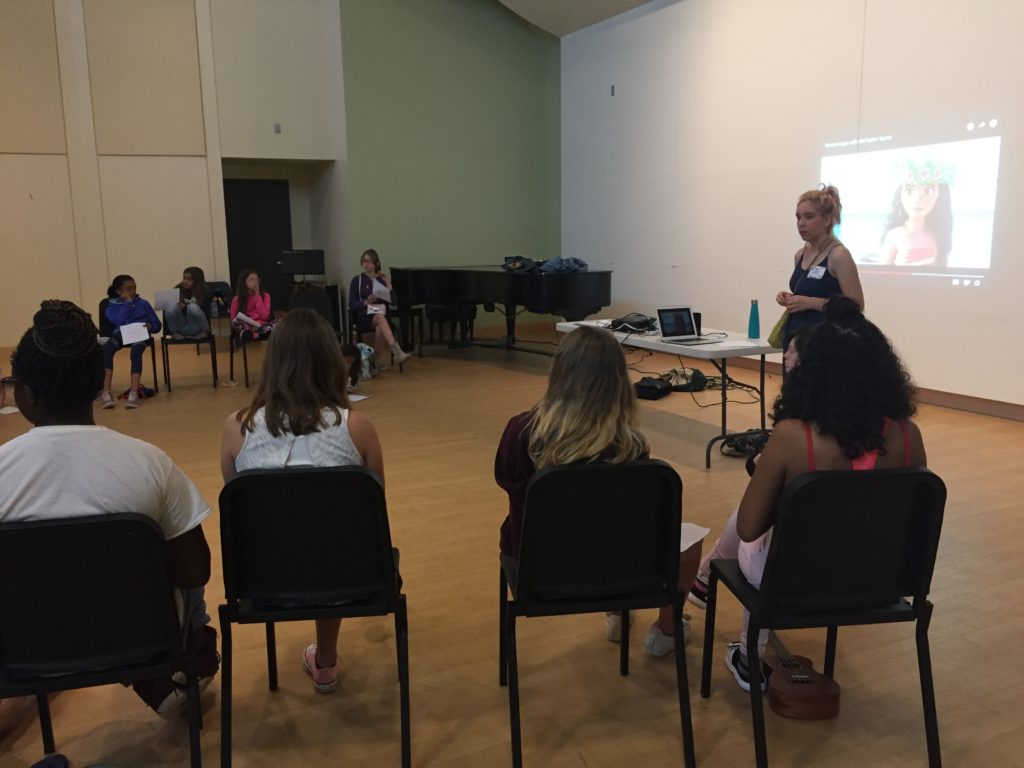 Many campers shared their thoughts and comments in an open discussion; boy did they have a lot to say!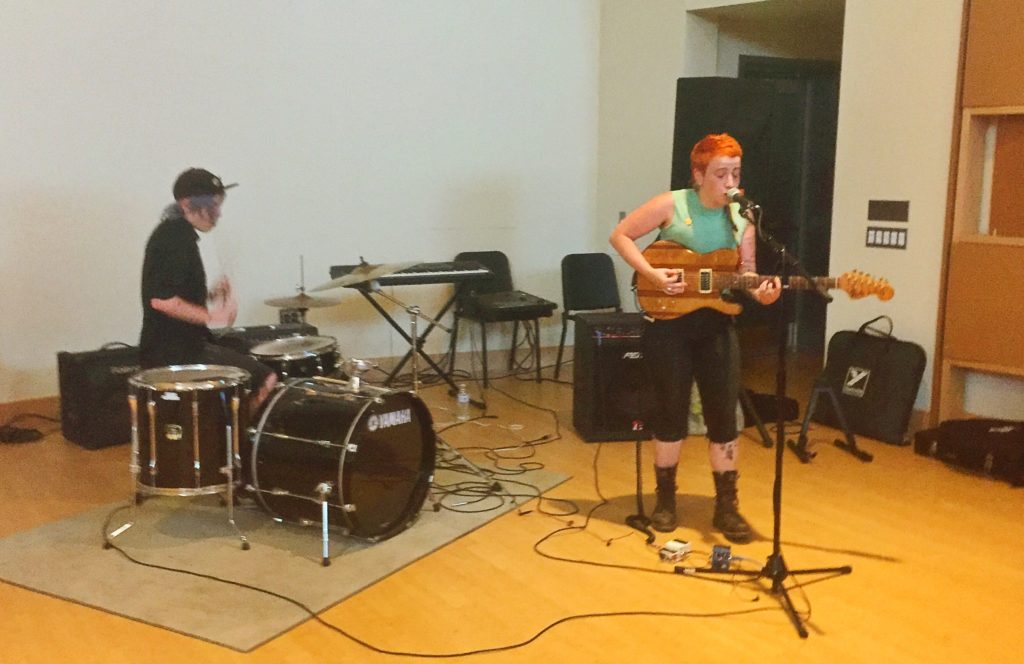 For the lunch performance, "FINE." showed us all how rockin' they are and answered questions the campers had.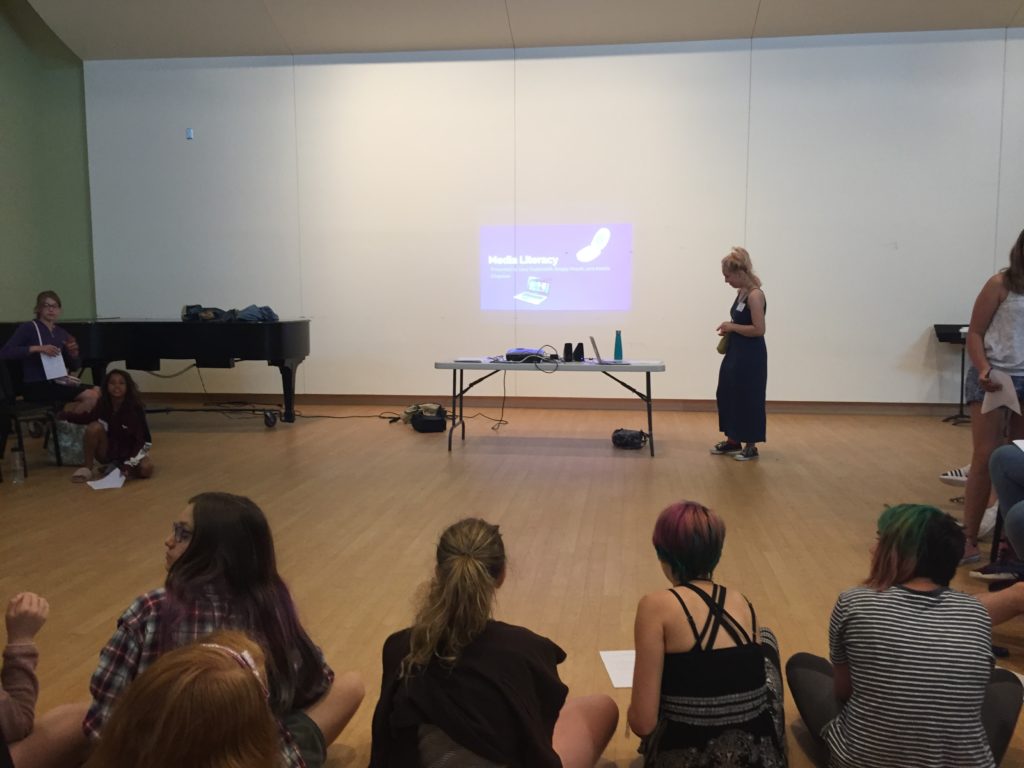 The afternoon workshop was a dancing workshop, where groups got on their feet and choreographed a dance of their own!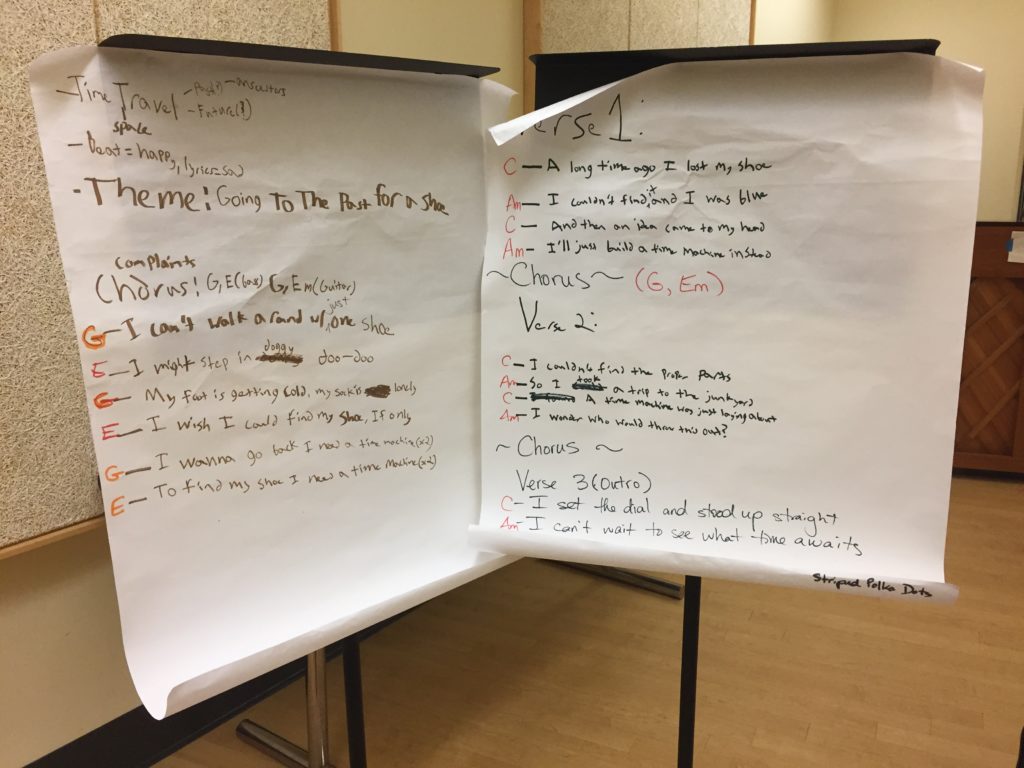 And of course, band practice is not forgotten.
Many bands finished their songs or nearly completed them; even after today ends, the excited energy that rose and floated through the practice rooms will linger.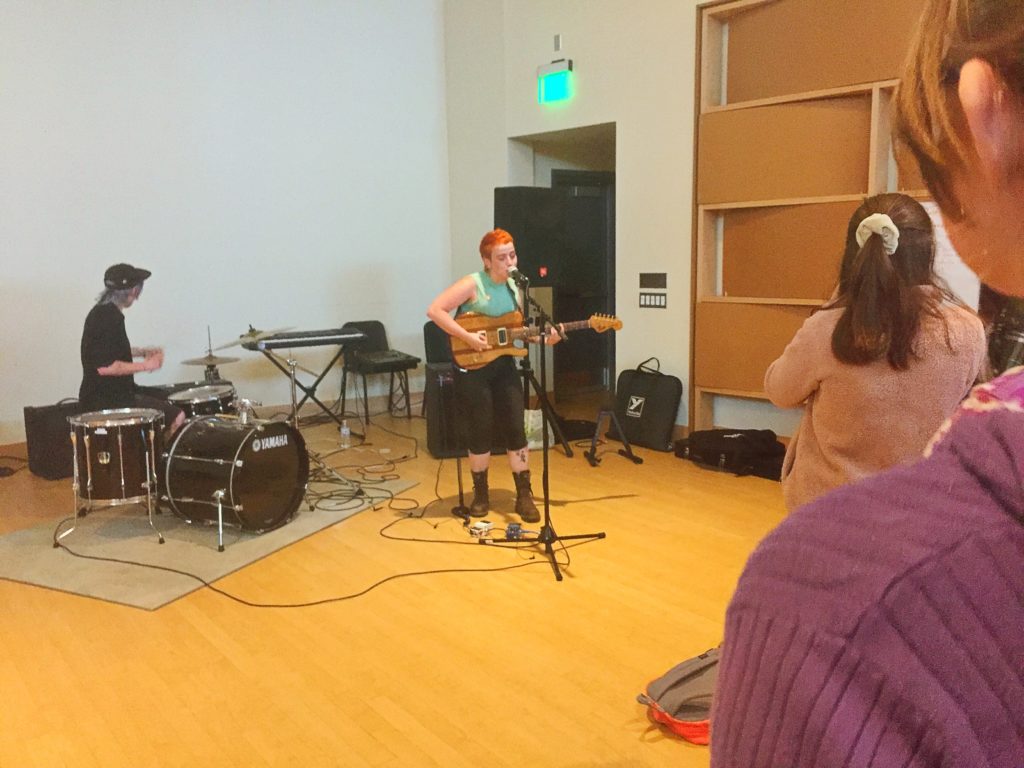 Good thing, too, because our showcase at the MET is only two days away!
All our amazing bands will be on that stage; appearing will be Planet X, Solar Foxes, Striped Polka Dots, Zans, Sirens, Cherry Melon Bombz, The Drop Outs, Onyx, Sa-Fire Diamond, and Too Much Stuff.
Come on out and support us!
This week's final showcase features all the bands formed this week, performing the song they wrote and rehearsed together. It's at the Met Cafe, Saturday at 2:30pm.