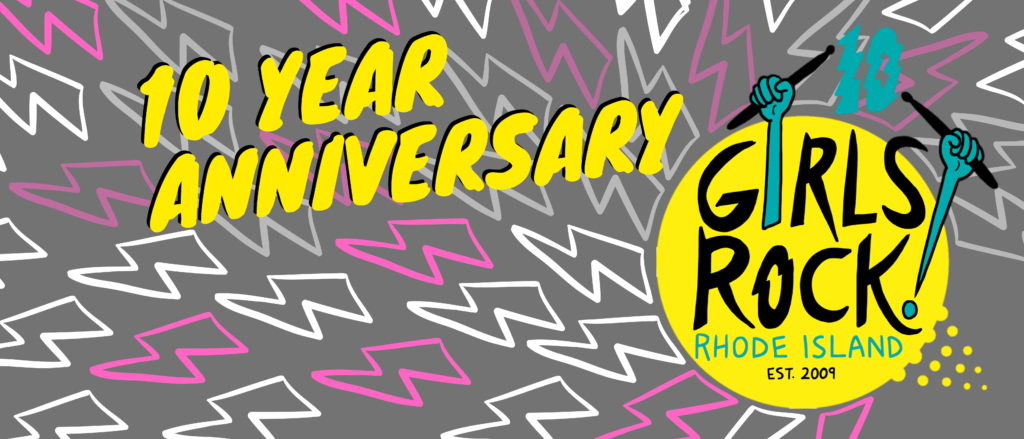 Girls Rock! RI is turning 10 in 2019! We will be offering a series of 10 Year Anniversary events in celebration of a decade of providing empowering experiences for girls, trans, and gender-expansive youth and adults!
Battle of the Patriarchy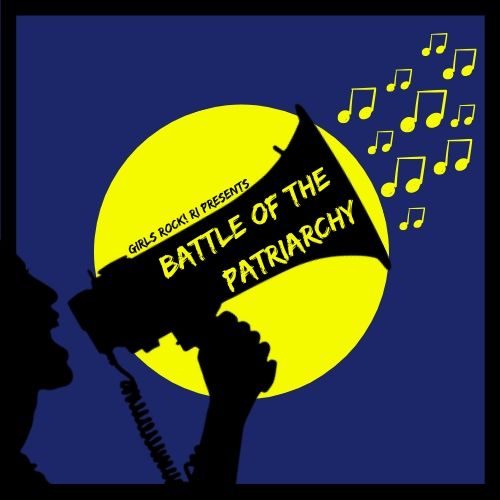 Band Mixer:
Dates: June 29, 2019, 3:00 PM – 5:00 PM
Location: @ The Guild Taproom, 461 Main St, Pawtucket, RI
(Mandatory for Participants)

Showcase:
Dates: October 19th, 2019
Location: TBA

What is the Battle of the Patriarchy you ask? It's basically a Battle of the Bands, Rock Lotto Fundraiser wherein women, trans and gender-expansive adults 18+ are placed into bands and given a fundraising goal. The bands write original music while fundraising online to support their local rock camp, and at the end of 12 -14 weeks, the bands finally play a huge fundraiser show!
Here's how it works: SIGN UP! No experience on your instrument is necessary, but a bit is helpful! We'll randomly place you into bands with folks you've (ideally) never played with before. GRR! will lend gear to folks that don't have the instruments that they need, and will provide practice space (up to 2x/month)!
Registration costs $10.00. Registration is on a first-come-first-served basis, we will be forming 13 total bands. To register and complete your registration payment, please follow the links below:
REGISTER FOR THE BATTLE OF THE PATRIARCHY HERE
PAY THE APPLICATION FEE HERE
Flipping the Desk Concert Series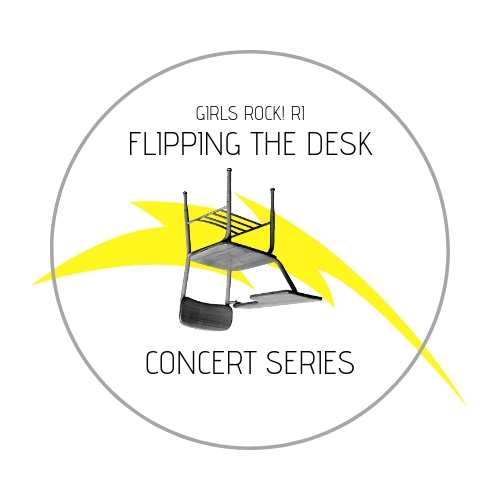 Dates:
March 29, 2019, 3:00 – 4:00 PM
More dates TBA
Location: Girls Rock! RI Headquarters
At Girls Rock! RI we are all about supporting music made by women, trans and gender-expansive folks in our community.
For our 10 year anniversary, we are doing a number of intimate shows at our headquarters – GRR Flipping the Desk Concert Series. Local and Touring acts will come through our space and perform for our community of youth participants and core volunteers. Girls Rock! RI will then release video of the performance for the community at large to enjoy!

Watch FINE.'s Flipping the Desk Concert Performance Here

Big thank you to Empire Guitars for sponsoring this!
Community Field Day
Date: September 21, 2019
Location TBA
Girls Rock! RI will host a day of games and community building for our community and our neighborhood! Music, Air Guitar, Lawn Games and more! More info soon!
End of Year Extravaganza
Date: December 6, 2019
Location TBA

It's been a big year! Join us in celebration of a year of change, transition, progress, and hard work towards a common goal. Girls Rock! RI has some big announcements coming your way! Join us for a party while we spill the tea