BOARD
Priscilla Carrion
Katie Krafft
Lipou Laliemthavisay
Reba Mitchell
Roz Raskin, Secretary
Darlene Reina, Co-Chair
Ally Trull
Jen Walker, Co-Chair
STAFF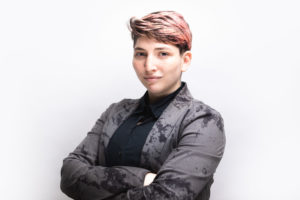 Rikki Davis, Co-Executive Director
Rikki Davis (they/them) was a vocal instructor and band coach with Girls Rock! RI for two years before joining the administrative team. They have made use of their bachelor's degree from McGill University in Art History and Gender Studies working for music festivals, campaigns, art galleries, and museums in Boston and Maine before their most recent position as program director at Slater Mill. Rikki trained in classical voice for 10 years before leaving the opera world in favor of Rock, Jazz, and Pop. They are currently the vocalist and bassist in the band Top Sugar. As a professional, Rikki is passionate about collaborative leadership, and approaching administration and programming through an anti-oppression lens. In their free time, Rikki is a skater with Providence Roller Derby under the alter ego, RetroRocket.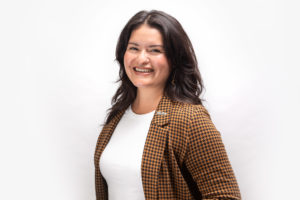 Denise Mathews-Reidpath, Co-Executive Director
Denise (she/her) is a bilingual educator who fiercely advocates for youth. She has a strong administrative background and experience as a Spanish interpreter/translator and has used her skills in roles within schools in Providence and Central Falls, the RI Disability Law Center, and the Institute for the Study and Practice of Nonviolence. Denise is also a community yoga instructor who has volunteered teaching yoga and participating in body image workshops at Girls Rock Camps and Ladies Rock Camps with a focus on intersectionality, body positivity and restorative healing practices. Denise is a Latinx feminista who loves tacos and flan. She is a self-taught vocalist who dabbles in the harmonica and ukulele with her band Tall and has diverse musical influences from Selena and Buffy Sainte Marie to the Grateful Dead.
Courtney Brown, (she/her) Professional Development Coordinator / Bonner Fellow
Aileen Feliz, (they/them) Youth Outreach Coordinator / Met Intern
INSTRUCTORS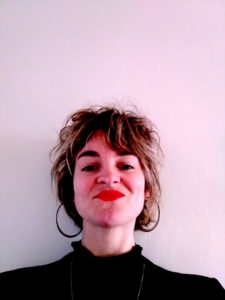 Rosie Gripton: Youth and Adult Guitar

Rosie (she/her) is a Canad
ian musician and artist currently residing in Providence, Rhode Island. Her creative pursuits lie at the intersections of punk-rock feminism, D.I.Y, social justice and living everyday with joie de vivre. As an instructor she seeks help her students develop a great breadth of tools to use to express their musical selves. She instructs music in an inclusive, friendly,  and comfortable atmosphere to students from all walks of life, focusing on each student's individual goals and creative visions.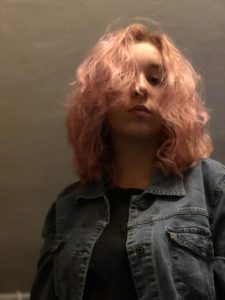 Lucy Coykendall: Youth and Adult Drums

Lucy (she/her) has been involved with GirlsRock! RI for over 4 years. Since beginning, she has been a camper, GRIT, VIT and drum instructor at camp! She began drumming the very first time she participated in Girls Rock Camp. She believes that drumming opens up new pathways to understanding music, and acts as a gateway to learning other instruments as well.  She hopes to aid her students in developing their skills, and guiding them with her personal experience to become fully-fledged drummers.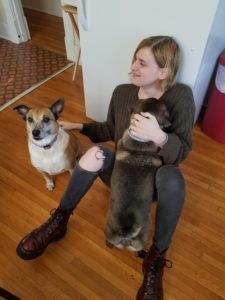 Jacqueline James: Youth and Adult Keyboard
Jacqui (she/her) is a musician from Rhode Island with a background in multiple genres and styles of music. Whether she is writing in a classical style or for her punk band, it is always through a feminist lens with a focus towards LGBTQIA+ issues. As a trans woman who has the energy and privilege to be out spoken, she uses her creative platform to try and challenge cis-centric society views. She teaches using accessible language and takes the approach that anyone can learn how to play an instrument.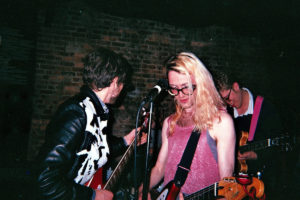 Ash Russell: Youth Bass, All Ages Ukulele
Ash (she/her) is multi-instrumentalist, composer and music educator living and working in Providence since 2016. She is involved in several local projects including the What Cheer? Brigade, Martha Martha Martha and Wolf's Milk. She began volunteering with Girls Rock! at the first drop-in sessions in 2016, then at the camps, and finally began teaching group bass guitar lessons. She is excited to have the opportunity to help people express themselves. As an instructor, she tries to make the most positive and non-judgemental environment possible.
Jasmina Gill-Deleon: Youth and Adult Vocals

Crikkett Young: Adult Bass