Girls Rock rocks year-round! We had a great crowd at AS220 on April 30 for our Spring Programming Community Concert, where participants from our youth and adult group lessons performed original songs composed and practiced over the 10-week spring session.
We heard first from Tuesdays at 6, from our adult guitar class.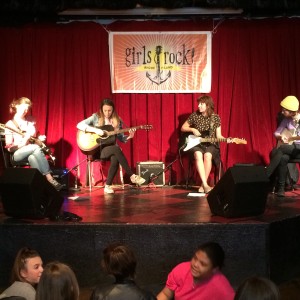 Next up: Guitar Divas, from our youth guitar class.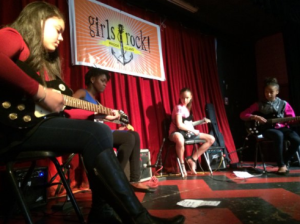 Then came Lucky Teeth, from adult keyboard.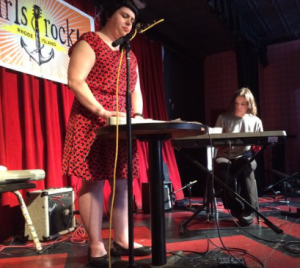 The crowd at AS220 was loving it!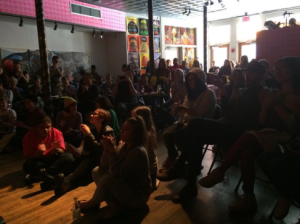 Face First included participants from our youth keyboard class.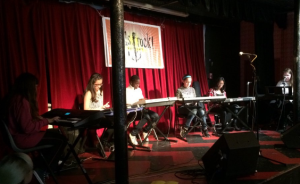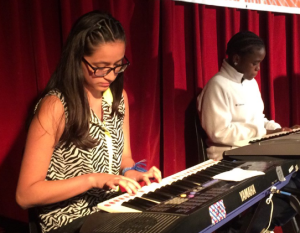 Our youth vocalists made up the group To Oblivion and Beyond!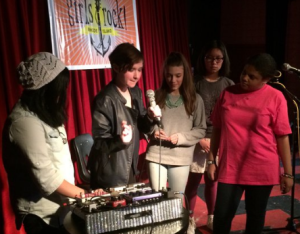 Lastly, we heard from our adult vocalists in Adult Vocals Lounge!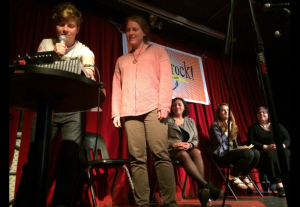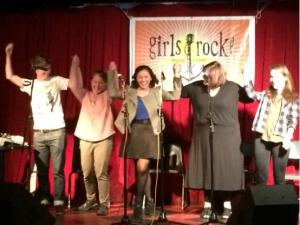 Thanks to all our performers, our fabulous instructors, and to everyone who came out. YOU ROCK!
To learn more about Girls Rock's year-round programming, click here. Our next session for group lessons will be held in the fall.