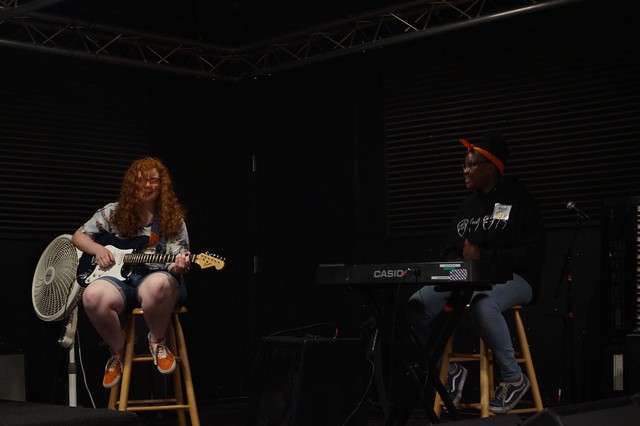 Can you believe it's already Thursday?! Woah, where did the week go?! Today did not disappoint, all bands are putting the final touches on their songs and are getting super psyched to perform on Saturday, some pedals and special effects were added to the songs, lots of interesting information shared in the workshops, an awesome lunch performance by local artist La Neve and we even had a dance party!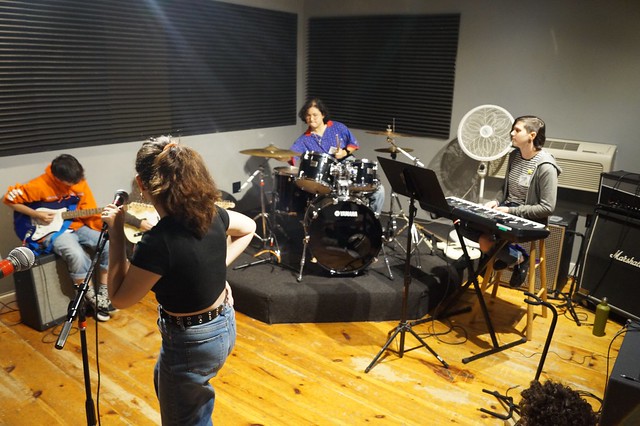 This year's session 2 bands are: Soulidarity, Spirit Crossed, Hoodie SZN, Crimson Rain, Nicky  & The Honey Bees & Tarantula.
Their songs are awesome and chill-inducing! it's hard to believe it's only been 4 days since they've started working on a song, they are THAT good.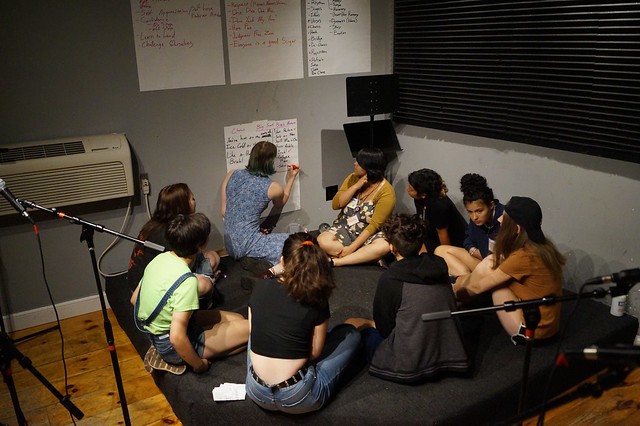 As campers continue to stretch their musical muscles during instruction it is inspiring to see them really connect with their instrument and continue to reach personal goals the further they go along.
Tomorrow is the last day of camp but there are still lots of awesome experiences left to be had!