Pizza Wednesday was a good day! – all bands have revealed their official names, everyone made a t-shirt with the logo of their band AND we got to enjoy some delicious ice cream in the middle of a fine Summer day.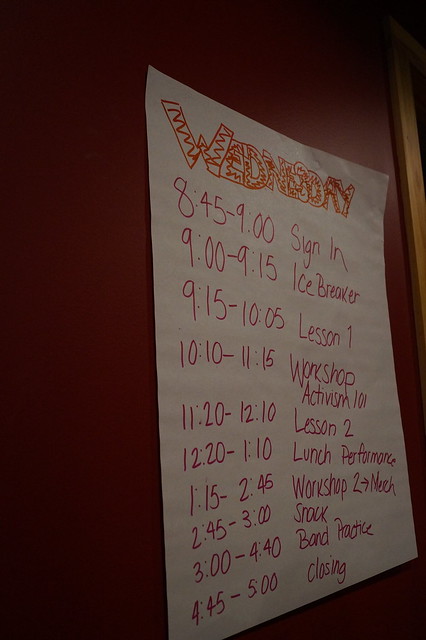 What a day! campers had an opportunity to participate in an interactive workshop led by members of Sista Fire, a Providence-based organization whose focus is collective power for social, economic and political transformation. During the workshop, campers had an in-depth conversation about how to take action through different forms of organizing and activism.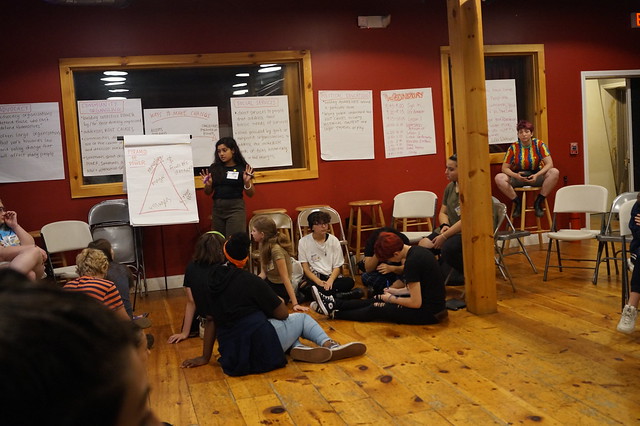 When the campers weren't expanding their minds, they were enjoying the process of making music with their bandmates. All bands now have most of the song finished! with the help of the band counselor and band coach, they've all been accomplishing so much!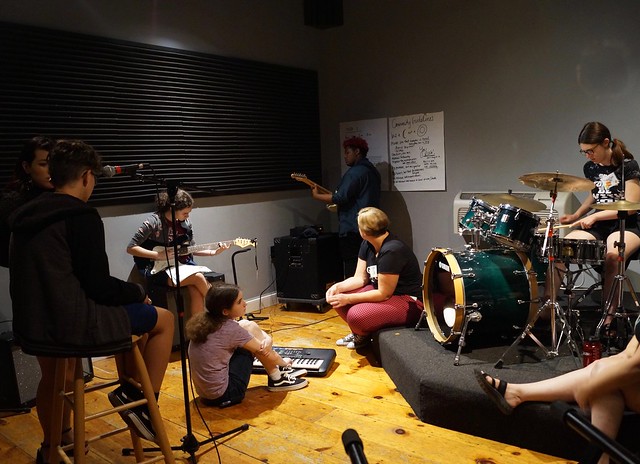 As we continue on with the rest of the week, it will be so awesome to see how the campers and their songs continue to grow!